Sports Massage in Skegness
Are you looking for a sports massage in Skegness? You are in the right place. I've been offering sports massage in the Lincolnshire area since 2017, after graduating with a Master's in Sports Therapy from Leeds Beckett University (you can read more about my background here).
I offer either lower body sports massage, upper body sports massage or a full body sports massage. To book an appointment, you can visit my bookings page to find an available slow and book a time to suit you. You will receive an appointment confirmation and a reminder 24 hours before your appointment.
Is sports massage for you?
You might be wondering if you need a one-off sports massage, regular sports massages or even if a sports massage is what you need! If you are suffering from an "injury", for example you've rolled your ankle, felt a twinge as you lifted something or have a specific area of pain that you need help with; I would recommend booking an injury assessment instead. This does often include some massage but will start with a more thorough assessment of your symptoms and will include a treatment plan for you to do at home following your appointment.
However, if you just want to book a massage because you're an active person who wants to speed up their recovery, or even just gets tightness now and then and needs some help relieving it, feel free to book a sports massage at my clinic in Skegness.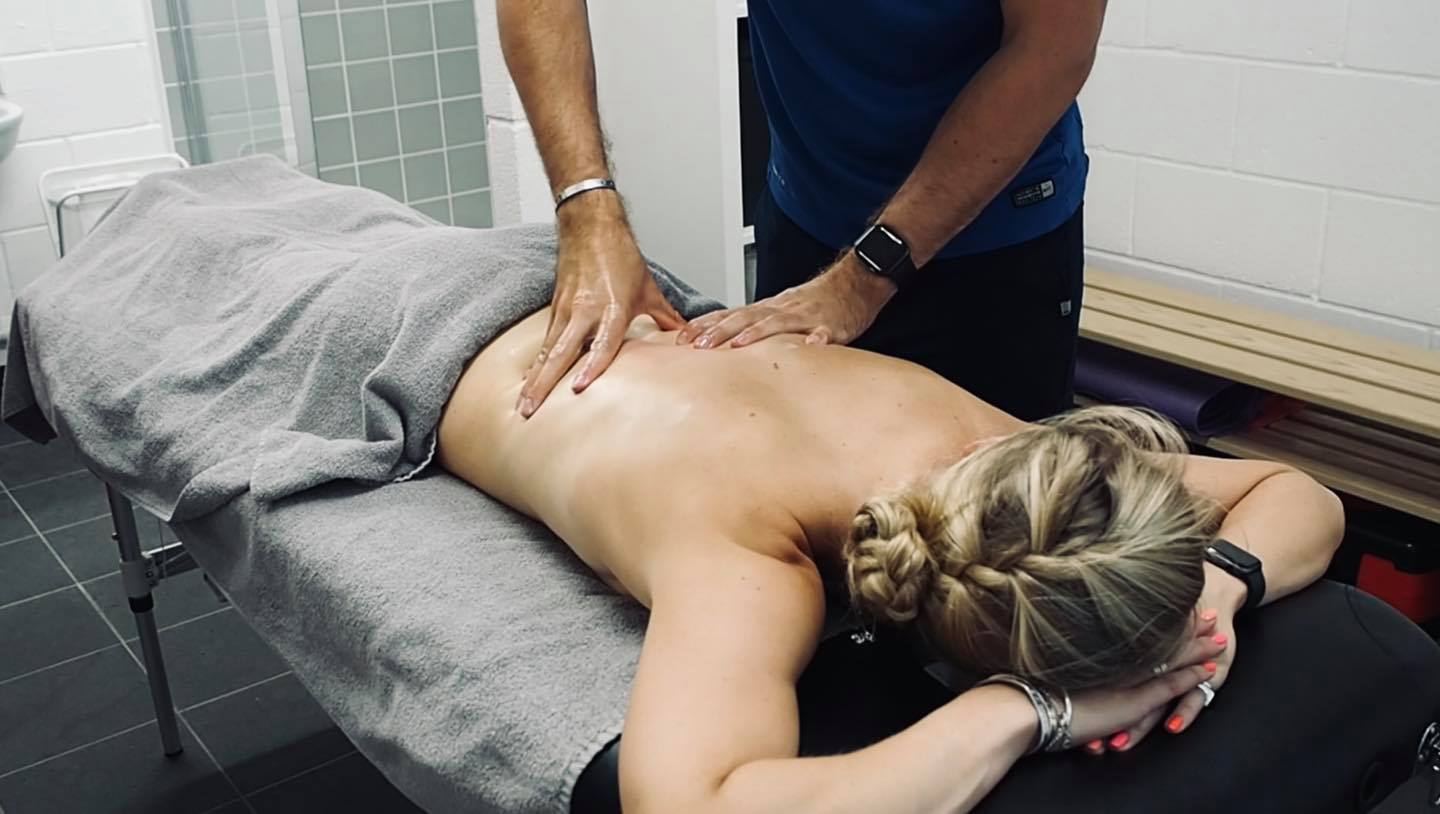 Benefits of sports massage
Enhanced Performance
Faster Recovery
Injury Prevention
Stress Reduction
Improved Circulation
Muscle Relaxation
Bespoke treatment
Ready to experience these benefits for yourself? Book your sports massage appointment today. Your body deserves it.
Book An Appointment
Prefer to ask a question before booking? Complete the form below and I'll get back to you.